About me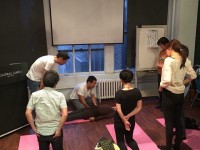 Profile
Profile
I am Junichiro Tamori, who were born in Japan in 1979. I was graduated from Japan Shiatsu College when I was 27 years old and got the national massage license there. At the same time, I had been learning Zen Shiatsu at Iokai school in Tokyo (Please read what Iokai school is below). After that, I opened my Shiatsu clinic around 7 years at Fukuoka prefecture.
Before I relocated to the Netherlands 2019, I was also in New York City and owned my salon there to teach Japanese traditional Shiatsu massage and let them have the massage licenses. Now, I want to do my massage and teach my skill Namikoshi and Zen Shiatsu to people in the Netherlands. Please feel free to contact me if you are interested in it.
Shizuto Masunaga expounded the aim of IOKAI and founded it as an association in 1968. He cited one phrase from a classic book: "A master of medicine knows illness and its source well and how to cure it." The name "IOKAI" itself reflects this aim. In Japanese, "I(医)" means medicine or medical treatment, "O(王)" means king, authority or master, and "KAI(会)" means association. He had many patients and students after founding IOKAI and evolved his own practical method of Shiatsu treatment.
(From https://www.iokai.co.jp/ )
Japanese traditional shiatsu massage by Japanese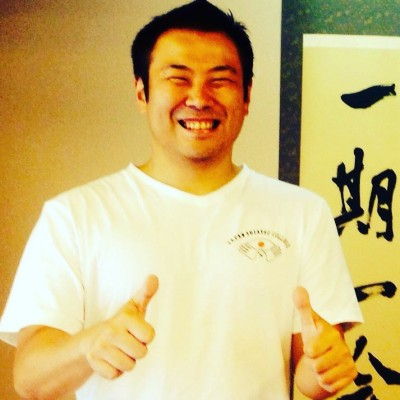 Japan shiatsu clinic
Hallo, mijn naam is Jun. Ik kom uit Japan en ik ben een Namikoshi en Zen Shiatsu genezer, met een enorme passie om mensen hier in Nederland kennis te laten maken met deze Japanse traditionele massage.
Momenteel ben ik woonachtig en gevestigd in Haarlem.
Ik ben blij dat je een kijkje neemt op mijn website.
Ik  beoefen in mijn praktijk Namikoshi en Zen Shiatsu.
Wat ik in mijn praktijk aanbied zijn de originele Japanse Shiatsu-massage behandelingen.
Mijn woonplaats is Haarlem maar ik kom ook graag bij mensen thuis voor de behandeling.
Ik heb een aantal klanten die mij vragen om naar hen toe te komen in Amsterdam, Leiden, Den Haag etc. Neem gerust contact op met mij als u meer informatie wilt.
Een Shiatsu behandeling in mijn salon of op locatie proberen (behandeling van 60 minuten): 50 Euro (incl. BTW) indien op locatie bij u thuis is dat plus reiskosten.
-Een Shiatsu behandeling ter plaatse in Haarlem (70 minuten): 70 Euro (incl. BTW)
- Wilt u zelf graag lessen volgen om Shiatsu-massage te leren? Neem gerust contact met mij op voor meer informatie.
* Reserveren is noodzakelijk.
* Gelieve mijn reiskosten te vergoeden als u een behandeling bij u thuis wilt.
Hello, my name is Jun from Japan, a Namikoshi and Zen Shiatsu healer with a huge passion to let people in here know this Japanese traditional massage. I am at the moment located in Haarlem, the Netherlands. I am glad if you take a look of my profile and what Namikoshi and Zen Shiatsu are. 
What I offer to you is;
-Shiatsu massage
-To teach my shiatsu massage skill
I am in Haarlem but I would love to come to your house to do my massage (on-site) and indeed, I have some clients who ask me to come to them in Amsterdam, Leiden, Den Haag etc. Please feel free to contact me if you want any further information.
-Shiatsu in my salon or first try on site (60min): 50EUR- (incl. VAT) in case on site + transport fee
-Shiatsu on site (70min): 70EUR- (incl. VAT)
+transport fee
-Lesson for Shiatsu massage: Please contact me about the detail.  
*Reservation is required.
*Please burden my transportation costs if you want my on-site massage.
※Shiatsu work will resume from May 11.
Every Saturday in August I will give a 1 day Japanese Shiatsu workshop.
I have room for up to 4 people per workshop. 
I will teach you the basics of shiatsu, position and how to apply pressure. 
Location is Roots of Life in Haarlem, costs are €40,- 
Please contact me if you're interested. 
Thank you.
★address
2012GB noorder emmakade 11
+31644189856(whatsapp)
rootsoflife.oriental@gmail.com
Ivannr NL93BUNQ2036641431